Grease Trap Service Contract
Looking to install, replace or upgrade an existing grease trap, grease drain dosing system or other commercial kitchen wastewater grease management system?
Are you fed up of having the responsibility of emptying or cleaning your grease separator?
No Upfront Purchase Cost • Supplied, Installed and Fully Maintained
Our service contracts save you hassle and provide a regular clean, service and maintenance of your grease management systems.
An efficient, cost effective option to prevent grease build-up in your commercial kitchen drains.
With no upfront purchase price and a low monthly cost, your stress and worry can become a thing of the past.
£59 Monthly Cost
Low Cost Service Contract* with No Upfront Capital Cost
Tailored To You
Whatever your requirements, we aim to help you with our bespoke solutions
Leave this to us, the grease trap servicing experts and you can save time and avoid stress. You can focus on the important job of running your commercial kitchen and maximising your business profits.
How does the Grease Management Service Contract Work?
Simple
We supply and install within 10 days of contract completion.
Effective
You carry on with your business and our highly professional team take care of the grease management.
Painless
Our technical experts will clean and maintain your tailored grease management solution.
Grease Trap G-Bag System
The G-Bag grease trap system is an innovative in-kitchen grease trap separator. The G-bag filters your commercial kitchen wash up wastewater, separating out solid food waste, fats, oils and grease to help reduce odours and prevent drain blockages.
No daily or weekly cleaning required by onsite staff this system meets all legal and environmental compliance, leaving you to run your business without the stress of grease waste disposal.
No upfront capital cost, leave the G-bag grease trap servicing and maintenance to the grease management experts for just £59 per month*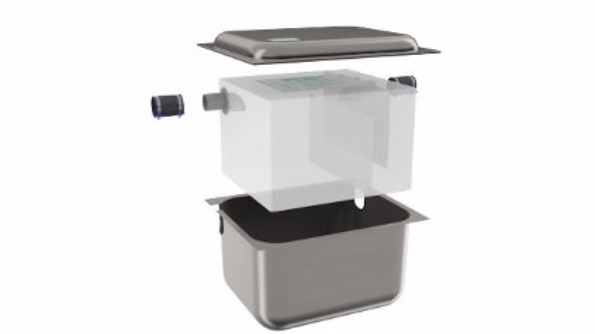 Grease Dosing System
Installed and maintained, our grease drain dosing package is a biological grease digestion system designed to break down fats, oils and greases in your commercial kitchen drains.
This system promotes clear and free-flowing drainage and helps your food business operation to meet current regulations. Businesses use this system as a standalone drain maintenance package or in conjunction with a grease trap.
No initial costly outlay. Let us provide your grease dosing service and maintenance contract for only £59 per month*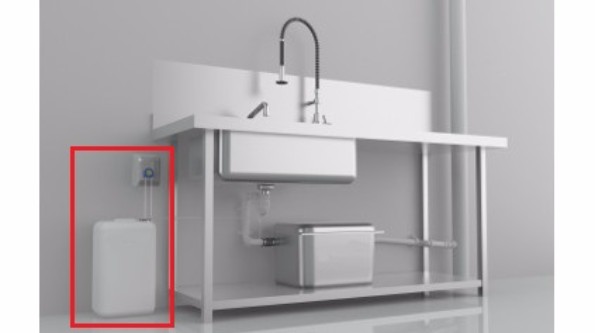 Call us today on 0845 241 0589 or fill in the form below and find out why food operators, chefs and business owners choose Grease Trap Sales and our grease management service contracts.
*Monthly Cost - Terms and Conditions apply